When my wife and I first got married (going on 7 years ago) we felt like we knew each other extremely well. We dated all through high school and most of college before tying the knot, but we were probably a little overconfident. We knew the basics about each other, but we didn't know every little detail about our lives. It wasn't until I started running that I realized there are things about myself that even I didn't know.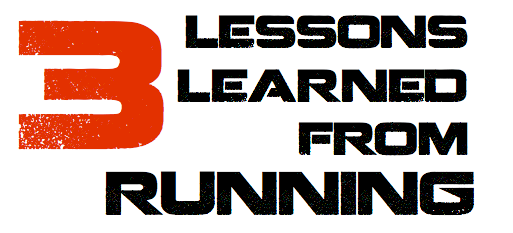 1. I need more organization
Being organized is an essential trait of any successful person's life. When my life is disorganized and out of control; running is the first thing that gets bumped. I am okay with missing a run every now and then, but it becomes a problem when it is on a regular basis. Running makes me a better husband, father and employee and when I become inactive for too long my performance suffers.
2.I'm capable of more
Crossing the finish line of my first half-marathon was more than just about getting a shiny medal and a sweet t-shirt. For a large part of my life I have had low self-esteem and thought of myself as a failure. Finishing a half-marathon was proof to myself that I am capable of handling more, not just physically, but also mentally. Running has helped me approach tasks and projects in various areas of my life with boldness and confidence.
3. I'm worth it
Running has given me a healthier self-image and the realization that I'm not worthless. It is during long runs that I've had the realization that my kids depend on me being around in the years to come. That I'm no longer living a life that is just for me or my wife, but that I want to see my kids grow up and have their own kids. I am worth more than a life of filling my body full of empty calories and fatty foods.
What lessons have you learned from running or having an active lifestyle?