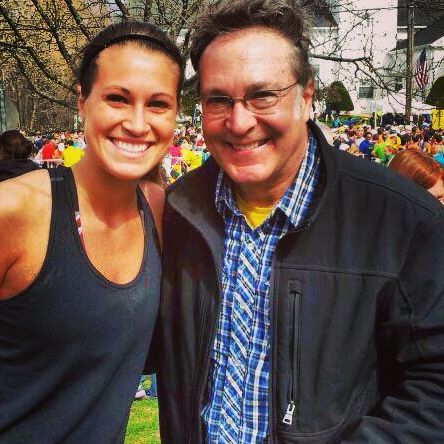 Name: Whitney
How long have you been running?
I have been running on my own for about three years now.
What/who motivated you to start running?
I was motivated to start running when I graduated high school and wasn't playing a college sport and needed something to stay in shape. I ran 6 miles every day on a treadmill at the gym and when the weather broke, I went outside. When I got outside, I was hooked – every run gave me more and more freedom and I craved it everyday.
What's something that you can't run without?
Something I can't run without is my shoes being properly laced! I can't stand the feeling of my shoes being too loose and feeling my ankle move around. I never run with music because it takes away from all the personal time running has to offer.
What is your favorite race you have ever done or place to run?
My favorite race is a race near my hometown in North Eastern Pennsylvania. It is a one-mile climb up a road nicknamed "GiantsDespair." It rises 650 feet and has a 20% grade over the course of one mile. In addition to the footrace run each year, there is an Indy Car Race up it as well. My favorite part about this race is that it is not easy for anyone. From the person who set the course record to the last finisher, the pain is the same.
There is a tremendous amount of support at the top because every runner that has just finished knows exactly what the person behind them is going through. After the race, my lungs feel so cleansed, which is what draws me back to running it again and again.
There is no better feeling than running up a hill that dominates me every time, but I always want to come back for more. It's the only race I run every year that makes me realize if I want to become better at something, I must practice it religiously to get the best results!
What is the best advice you would give a beginning runner?
Start small, but dream big!!!!! Starting small will help you to not get frustrated with yourself if there is an injury or a set back. Keep a clear vision of what you want for yourself, but take baby steps to get there. Rome wasn't built in a day – and if you run right, you can take advantage of all its life changing benefits!